Our Business is Your Business
Welcome to the Evangeline Chamber of Commerce website. We're located in the "Heart of Cajun Country" . We are the voice of the business and professional community. We're dedicated to the growth, economic development and the quality of life of all residents.
Spark Better Business
The Evangeline Chamber of Commerce advocates for you and your business. We seek to provide the active support of advocacy, building respect for your views and promoting the voices of the people and organizations that place their trust in us.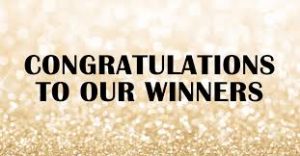 2019 "Evangeline Parish Honors" Winners are:
2019 Man of the Year
James Craig Pitre
2019 Woman of the Year
Connie Lamke
2019 Businessperson of the Year
Eugene Burge
2019 Businessperson of the Year
Jay Gielow
2019 Businessperson of the Year Under 40
Ross Lafleur
2019 Business of the Year
Savoy Cancer Center
2019 Business of the Year
Butler Tree Service
2019 Economic Development Organization of the Year
Evangeline Parish Foundation
2019 Farmer of the Year
Farrel Joseph "Joe" Costanza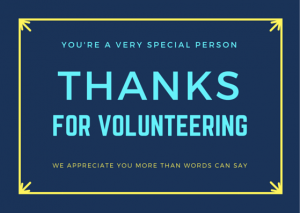 THANK YOU, for your help with the success of our "Evangeline Parish Honors" awards banquet. Without you, what we do to honor others would not be possible!
On behalf of our Board, our members and myself, I would like to say thank you for your unwavering support and generosity.
Thank you for your dedication to the Evangeline Chamber of Commerce!
Renee Brown
Thank you! Peter Strawitz, Dr. Gwen Fontenot, Hilary and David Hill, Maggie Eades, Brian Ardoin, Alicia Aucoin, Malena Manuel, Matt Marcantel, Brenda Saucier, Wanda Verrette, Liz Hill and Friends, Rebecca Bordelon, Spencer Bordelon, Jackie Riche, Darwin Lazard and the EPSB Administration, Shaunda Jack and the V.P. High Student Council, Sargent Sampson and the V.P. High ROTC, Samantha Fontenot, Pam Hall, Sonia and Thorpe Ardoin, Kermit Miller, Dana and Donnie Morales, Susan Verrette, Rhonda Reed, Kellie Trahan, Ava Morein and Kevin Brown.
Business of the Month
Under Pressure
Under Pressure Cleaning and Detailing offers services such as wood restoration, rust removal, commercial cleaning, house wash, driveway and walkway cleaning, and roof cleaning. Call Phillip Cavins at 337-831-4077 for all of your home and auto cleaning needs!
PLEASE SUPPORT OUR MEMBERS!