Our Business is Your Business
Welcome to the Evangeline Chamber of Commerce website. We're located in the "Heart of Cajun Country" . We are the voice of the business and professional community. We're dedicated to the growth, economic development and the quality of life of all residents.
Spark Better Business
The Evangeline Chamber of Commerce advocates for you and your business. We seek to provide the active support of advocacy, building respect for your views and promoting the voices of the people and organizations that place their trust in us.
Congratulations to our two newly elected Evangeline Chamber of Commerce Board Members, Dr. Gwen Fontenot and Frank Butler! We are looking forward to having your talent, expertise, and positive energy in serving our community!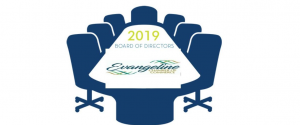 Business of the Month
Blake's Gifts LLC
Congratulations to "Blake's Gifts LLC" our business of the month!
Blake's Gifts offers a wide variety of items such as candles, gifts, bath bombs, purses, fragrances and more. Visit them at 512 McArthur Street.
Please SUPPORT OUR MEMBERS!