Our Business is Your Business
Welcome to the Evangeline Chamber of Commerce website. We're located in the "Heart of Cajun Country" . We are the voice of the business and professional community. We're dedicated to the growth, economic development and the quality of life of all residents.
Spark Better Business
The Evangeline Chamber of Commerce advocates for you and your business. We seek to provide the active support of advocacy, building respect for your views and promoting the voices of the people and organizations that place their trust in us.
Congratulations to our two newly elected Evangeline Chamber of Commerce Board Members, Dr. Gwen Fontenot and Frank Butler! We are looking forward to having your talent, expertise, and positive energy in serving our community!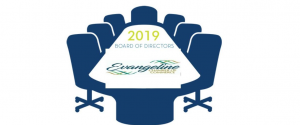 Business of the Month
Savoy Cancer Center in Mamou
"At SAVOY Cancer Center, we take the CHRISTUS mission to heart. We are extending the healing ministry of Jesus Christ while delivering diagnosis and treatment through advanced radiation therapy, chemotherapy, and infusion therapy. Our Oncologists, Dr. Paul Zhang and Dr. Lawrence Menache are continuing Dr. Frank Savoy's vision of providing the best possible healthcare and making a meaningful difference right here at home."
Please SUPPORT OUR MEMBERS!