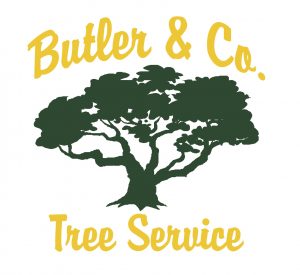 Frank and Rep. Rhonda Butler are at it again – growing their business and creating jobs in Evangeline Parish! The Butler & Co. Tree Services team has long been providing tree removal, stump grinding, and other related services from their base in Turkey Creek, LA. They also have a history of helping in areas hit by disasters, contracting to clear fallen and damaged trees so emergency utility crews can get to areas where they need to work in order to restore power, telecommunication services, etc. Frank saw the need for a veteran-owned and operated, licensed, and insured wholesale firewood producer and supplier, providing firewood from Louisiana timber, and got busy developing a plan and putting it into action. While Butler was already selling firewood, it was on a much smaller scale. The expansion of their firewood business allows the company to keep their employees working during what was previously the off-season, increase employee hours, and create new jobs for residents throughout the parish. To date, Butler has 280+ new firewood retail distribution points and has created 5 new jobs in addition to being able to keep his existing staff working all year rather than seasonally.
Proud members of the Evangeline Chamber of Commerce, Butler & Co. has recently acquired equipment that helps automate processes while creating jobs at the same time! The log cutting and splitting process is made more efficient creating the need for more employees to bundle and package larger quantities of firewood. Butler is also supplying different varieties of wood for smoking meat. Butler's firewood can be found at stores throughout Evangeline Parish and Louisiana! Both the splitting and bundling processes can be seen in the following short videos.
Join us in supporting our locally and veteran owned firewood producer and distributor…BUTLER & CO. TREE SERVICES & RECOVERY, INC. You can reach them at butlerstormrecovery@yahoo.com (337) 461-2488.
Click the links below to view the new equipment in action!